Release notes
May 2020
Keep up with the latest AdSigner development. Check out all the updates, changes and fixes that make for a better user experience. That makes it - more than email signature generator.
Featured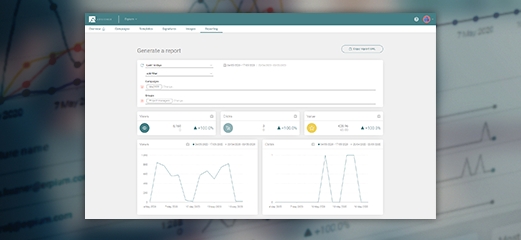 New analytics report filters
New analytics features allow you to collect more accurate marketing data with additional report filters. You can now filter your report by campaign, signature, or even a specific banner.
19.5.2020
19.5.2020
NEW:

additional analytics report filters