Jul 27 2022
Case study: Pharmacy Business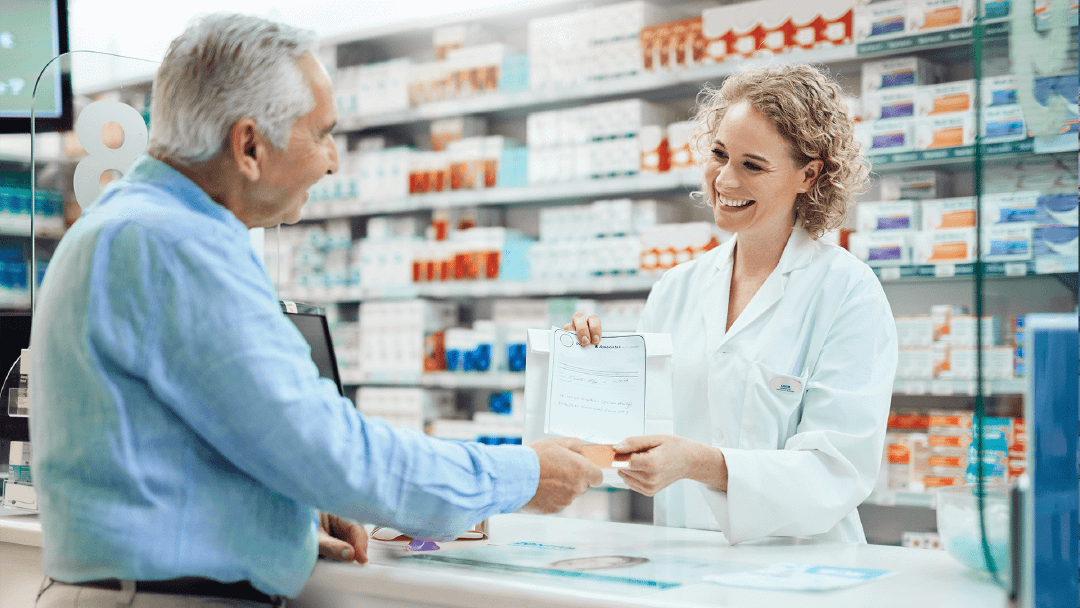 Digital marketing helps the pharmaceutical industry to promote their products and services to the relevant audiences across all digital channels. It is a great opportunity for pharmaceutical brands to leverage cost-effective digital marketing strategies to connect with B2B, B2G and B2C.
The digital landscape has transformed the pharmaceutical industry when it comes to drug development and levels of transparency.
Because of how cost-effective email signatures are, they offer many ways for pharmaceutical companies to communicate and connect with prospective customers and business clients through new channels. Email signatures in particular open up new opportunities for B2B and B2G in terms of communicating relevant information and building brand awareness, trust and long-term partnerships, which is key for successful business development. Moreover, it represents an opportunity for pharmaceutical brands to leverage cost-effective digital marketing strategies to connect with B2B, B2G and as well B2C customers.
Email signatures are a great way for the pharmaceutical industry to leverage digital marketing channels to boost their brand awareness and build a trustworthy reputation, make partnerships and communicate any relevant information.
Below is the list of examples for how pharmaceutical companies use AdSigner email signatures to build their brand awareness.
Marketing and Sales department - They may can share information in their banner campaign such as: Being present at an event or exhibition, catalogues, blogs, special offers, new products, things that are 'coming soon', new trends, sharing values, new services, etc.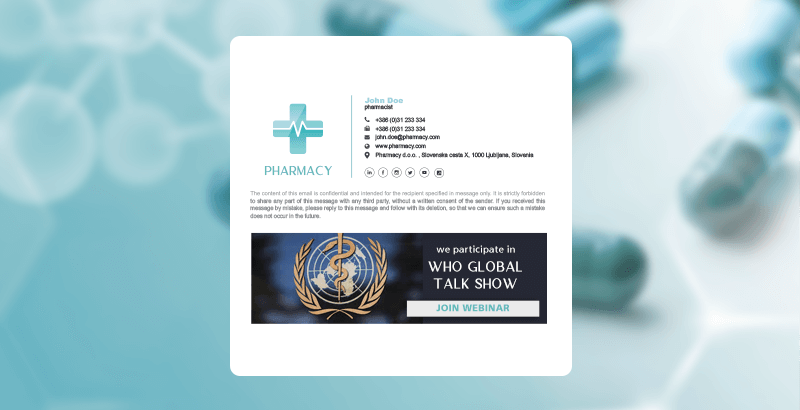 HR Department - They can use their campaign banner, which is embodied in their email signature if they are looking for new staff members: CTA: "Hiring now". With these communications, internal and external parties will be informed they are growing the team and looking for professionals to apply for the posted position or to forward it to a person they know might be interested.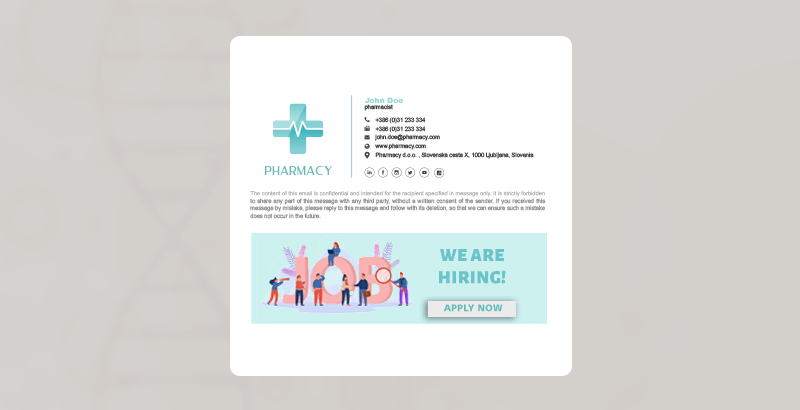 Corporate branding – Branding, sharing values, demonstrating transparency, sharing news, holiday greetings, communicating a collective holiday leave, anniversaries (50 year, 100 years), receiving an accreditation, being part of a certiain project, blogs, etc.
With AdSigner's email signature solution. campaign banners can be used to change what is displayed at any given time in any given signature. Campaigns can target specific signatures, groups of staff (sorted by department, language, location or brand etc).
Activate all departments as a marketing or information channel
Email Campaign banners update automatically in real-time
Gain sales, traffic or downloads
It is essential to know how the marketing and corporate communications departments can help the pharmaceutical industry when it comes to using digital marketing to grow their business with promotions, effective call-to-action and quality engagement.
One such thing is for the pharmaceutical companies to demonstrate their transparency and grow an audience whilst encouraging trust and its brand awareness.
In today's digital age, promoting transparency and trust is essential to a pharmaceutical brand's success in the long-run. As a pharmaceutical company becomes more informative, offering more direct lines of communication between a provider and consumer is no longer an option when it comes to them remaining open and worthy of the public's trust.
To see any success in today's digital world, pharmaceutical companies need to start using new way to stay engaged with all of their customers and clients. AdSigner's email signature solution offers a great tool to active this objective with an effective and efficient email signature solution that offers a spectrum of features. Furthermore, security is AdSigner's number one priority, which is vital for the any pharmaceutical industry. Unlike other email signature generators, AdSigner doesn't read, send or receive the content of your emails. The content of the email is protected and secure at all times and doesn't leave your servers. AdSigner email signatures are inserted on client-side and not on server-side like with other email signature solutions, so your email communication is protected and secure at all times.
Get your free trial now. AdSigner