Jun 30 2022
Case study: Wholesale businesses - Why email signatures are so important in growing the business
Digitalization has opened new opportunities to businesses like wholesalers, since it enables them to promote and present their different brands, product and services in email signatures they stand for.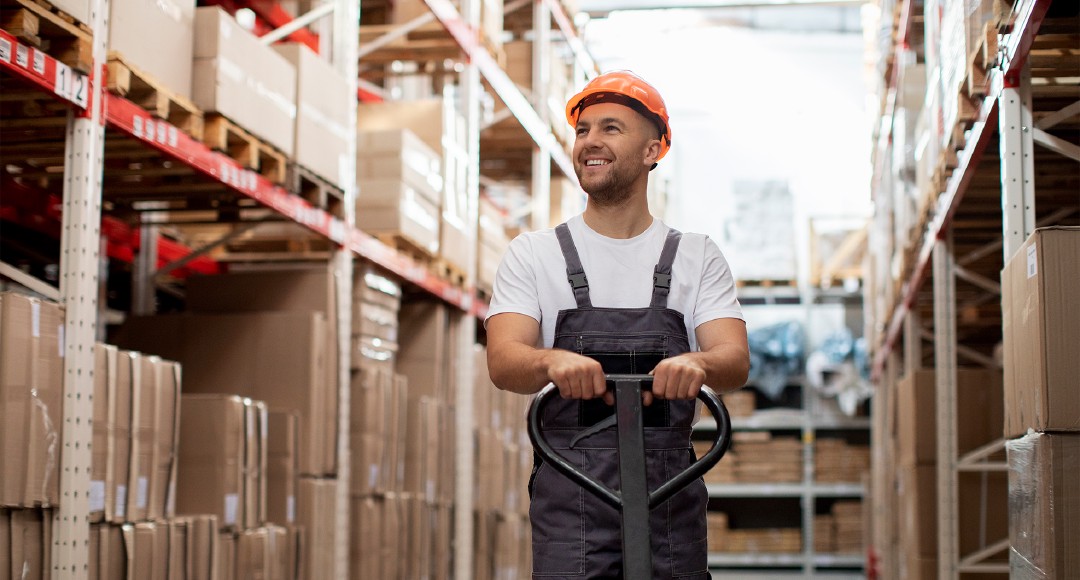 When creating a successful business, ideas are good but what matters the most is the execution of the idea. To succeed as a wholesale distributor, you need to focus on pricing, quality, branding and service which can be easily communicated in your email signatures in order to help you grow your business.
How wholesale businesses build a strong brand and promote their business;
Standardized email signatures for all staff members
AdSigner email signature solution helps organizations effectively standardize email signatures for all staff members, which is vital for uniform corporate communication on all levels. The most appropriate subscription plans that cater for the needs of wholesalers are our Professional or Premium plans. AdSigner enables the quick and effective import and synchronization of user data with Active Directory, Google Workspace, CSV, excel sheet, etc. Moreover, with our Premium plan, we can help you with custom integration and synchronization with your HR software or other source.  Wholesalers tend to have various different departments, brands, locations and languages they communicate in, thus having the ability to have multiple email signature templates that address those needs is vital for effective communication. Additionally, with AdSigner wholesalers  can easily manage and plan marketing promotion campaign banners in email signatures that are relevant for specific group, department, language or location.
Custom email signature template design according to your corporate image
Wholesale companies like to have a custom email signature template which is in line with their corporate image. Our professionally designed email signature templates are all tested in almost 80 different email clients, including desktop, mobile and web-based email clients to ensure email signatures are presented and formatted correctly in all different email clients and won't end up in a spam folder.
Accreditations and certifications are very important for organizations, which is why more and more wholesales want to include these in their email signatures. Moreover, management likes to include things such as "book a meeting" or "make an appointment" buttons in their email signature to better manage time effectively. These features can be all added via use of a custom email signature template with AdSigner.  
Furthermore, sometime some staff members are communicating on behalf of different brands. With AdSigner email signature solution you can use multiple email signature templates in your email client (Outlook, Thunderbird, Gmail, etc.). One email signature can be set as your default email signature and will appear in all of your newly composed emails. The other email signatures can be selected from the list and will replace your default signature in your composed email when you choose to do so.
Change banners effectively in real-time
AdSigner offers a great feature with our Professional and Premium plans which allows you to easily manage, plan, schedule and automatically update banners in your email signature for the whole company or specific group, department or brand in real-time. Whenever the recipient of your email opens an email that they have received from you, they would see the current banner which is relevant for them today with relevant link.
Moreover, with AdSigner you can easily manage and plan marketing campaign banners in your email signature that are relevant for specific groups, departments, languages or locations.
Here's a few ideas on what wholesale businesses like to include in their email signature banner campaigns:
Exhibition, Events, Conferences
Accreditations, Certificates, Rewards and Nominations
Support, Services & Knowledge Base
Sales and Promotions
Job recruitment
News or information
Security
If security is your number one priority, AdSigner is the solution that you are looking for. Unlike other email signature generators, AdSigner doesn't read, send or receive the content of your emails. With AdSigner the content of your email is protected and secure at all times and doesn't leave your servers. AdSigner email signatures are inserted on client side and not on server side like other email signature softwares which makes all the difference in terms of security and privacy policy.
To sum up
Wholesale business owners have many different goals that they wish to achieve. You may want to engage in up-selling or cross-selling, generally selling more goods to existing customers or finding new business opportunities. No matter what your business objectives are, AdSigner email signatures are a great solution that enables you to promote your business in real-time, divert traffic to your website, boost your sales and promote your business going forward.
Try AdSigner for free now.