Nov 6 2023
Get your signatures ready for Black Friday & Cyber Monday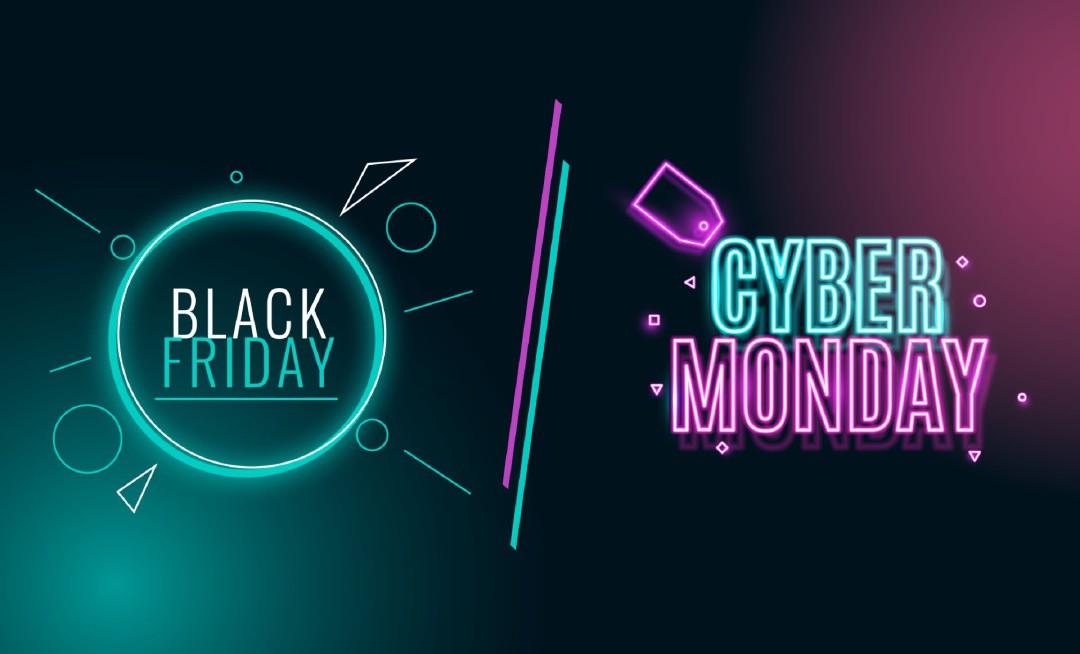 Black Friday and Cyber Monday (BFCM) are the biggest and most profitable holiday shopping events of the year for most businesses. Many businesses in eCommerce retail, B2B merchants, hospitality, and entertainment businesses, see it as an excellent opportunity to offer great discounts and boost sales to draw in thousands of customers - and for a good reason. Don't miss out on BFCM opportunities and leverage your email signature to communicate your BFCM marketing activities, driving traffic to the website, online store, and booking pages and closing more business opportunities faster.
When it comes to planning your Black Friday & Cyber Monday activities and promotions, one of the major challenges is competing with tons of deals and options on the market. Here are some of the most efficient Black Friday & Cyber Monday email signature TIPS, which will help you stand out in your customers and prospect's inboxes.
Include a campaign banner where you inform about your BFCM activities
Include CTA (start now, here, book now, etc.) that would attract all those clicks and grow your business
Create and include AdSigner email signatures in your automated emails and newsletters. Since the campaign banners in AdSigner email signatures update automatically in all email signatures (past & present), all your email signatures will have BFCM content to maximize the end result.
Campaign banner ideas:
Early access to Black Friday deals unlocked
Early Black Friday Sale! No Parking. No Lines. No Hassle.
Cyber Monday | Hundreds of New Deals Added
Announce the holiday shopping event of the year and boost your marketing activities with the help of your email signatures in all your email communication & drive more traffic to your website.
Key takeaways from 2023 Deloitte holiday survey for upcoming Black Friday-Cyber Monday opportunities for your business;
For retailers, a winning strategy may come down to driving value around key promotional events for inflation-wary customers.
With consumers expecting higher prices, they are making adjustments to stretch their budgets. They plan to buy fewer gifts, spend more on gift cards, and focus on promotional events, with 66% intending to purchase during the BFCM week.
Consumers are on the hunt for a bargain, and retailers' best opportunities for gains may occur around promotional periods, especially as consumers only plan to shop 5.8 weeks this year, down from 7.4 weeks prepandemic.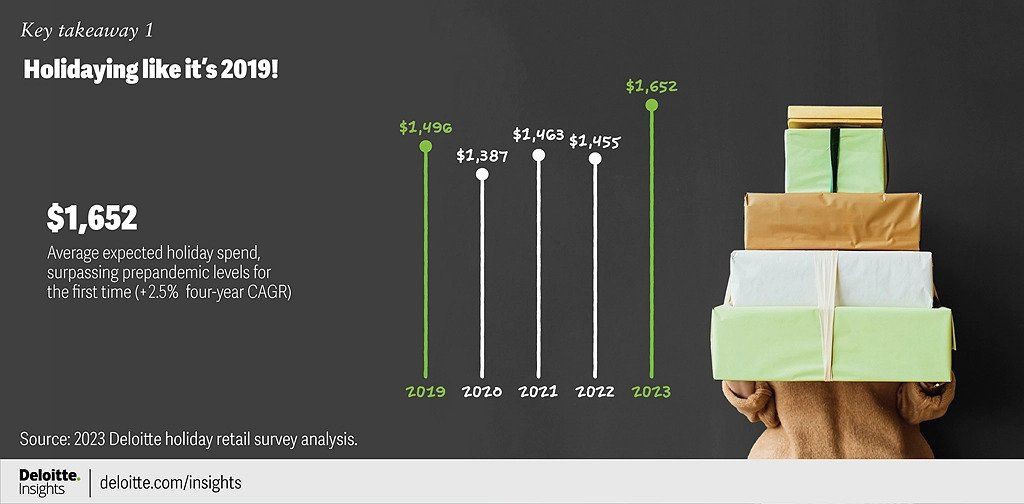 Moreover, online survey about holiday shopping statistics by Drive Research, highlights Top Black Friday statistics for 2023, you shouldn't miss out when planning your activities: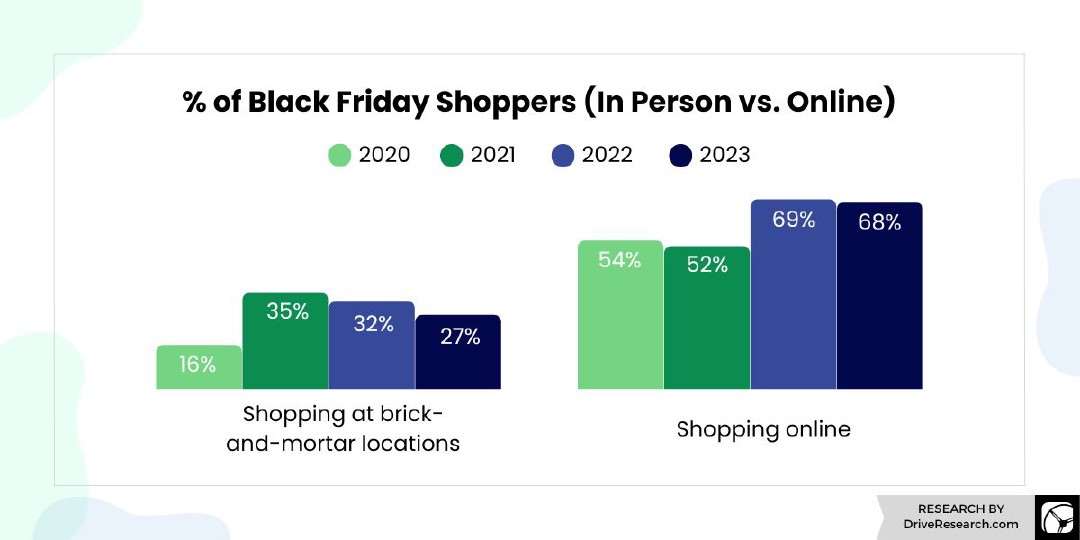 82% of people plan to shop during Cyber Week 2023
2.5X more people will shop online for Black Friday deals than those shopping in person
In 2023, more shoppers are planning to participate in Small Business Saturday (36%) than they are in-person Black Friday shopping (27%)
Clothing and accessories (82%), electronics (73%), health and beauty products (49%), toys (48%) and household appliances (44%) and sport & leisure (32%) will be the top in-store purchases on Black Friday 2023.
Amazon, Target, and Walmart will be the most popular places to shop during Black Friday weekend
In 2023, 78% of holiday shoppers plan to spend the same or less money than last year
35% of people will start their Black Friday shopping on Thanksgiving 2023 – a 13% increase from 2022
Over 1 in 10 shoppers will wait over 2 hours to enter a store on Black Friday (11%)
When entering a store on Black Friday, 45% of people will wait less than 30 minutes before exiting
30 minutes is the cut-off time for many consumers when it comes to waiting in line to enter a store (45%)
Start now and make all necessary adjustments to get ready for the shopping event of the year!
ORDER your Black Friday & Cyber Monday customer banner 50€ 35€ NOW and SAVE 30%!