Jun 1 2022
10 most common challenges that organisations face when it comes to email signatures
AdSigner focuses on simplifying the process of managing email signatures for your entire company whilst transforming your everyday email communications into a new marketing channel to promote your business.
10 most common challenges that organisations face when it comes to email signatures;
Email signatures within the organisation are not standardised.
Staff members don't update their email signature with their new email signature design template.
Staff members don't use their email signatures.
Staff members don't update banners in their email signature or forget to add links.
Companies have very basic email signatures without a clickable logo, contact information, social icons, banner, etc.
Email signatures are not formatted correctly on all devices.
They use different email clients (Outlook, Thunderbird, Gmail, etc.)
They would need a custom email signature template; multiple brands, specific design, legal disclaimer.
They would like to manage all promotion banners centrally, segmenting on the basis of specific departments, groups, brands or languages.
They would like to track how effective their email signatures are and compare it with other channels of communication that they are using.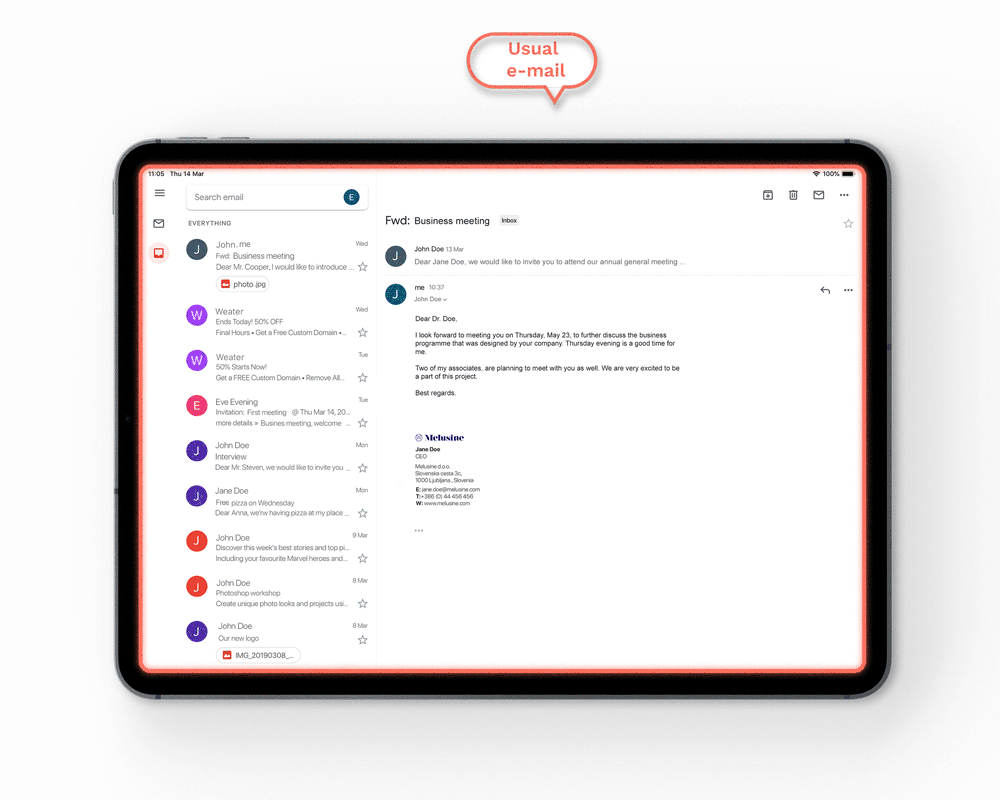 All listed challenges and more are all easily managed by AdSigner email signature solution.
AdSigner email signature solution helps organizations enhance their corporate communication with sleek professional email signatures which are all centrally managed from one place.
Get a free trial and test the tool within the following 14 days.