May 31 2023
What Is The Best Way To Create A Memorable Email Signature?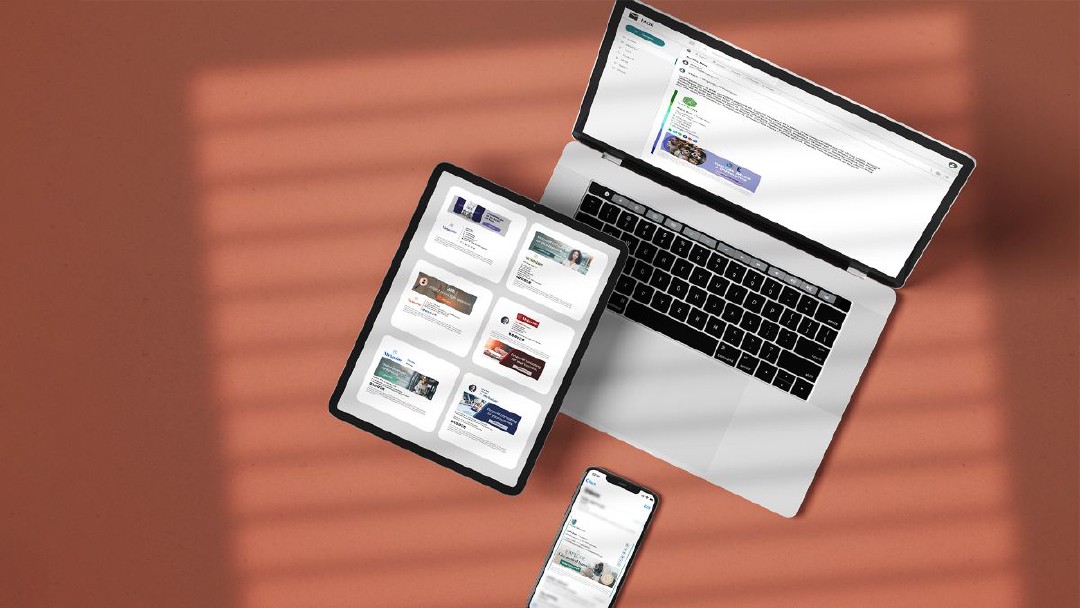 Creating a memorable email signature involves several key elements that can leave a lasting impression on your recipients. Here are some tips to help you create an effective and memorable email signature:
Keep it concise: Your email signature should be brief and to the point. Include only the most essential information to avoid overwhelming your recipients.

Use a professional font: Choose a clean and easy-to-read font that reflects your professionalism and is supported on all devices. Avoid decorative or overly stylized fonts that may be difficult to read or are not supported on all devices.

Include only your essential personal contact information: Start your email signature with your full name and professional title. This helps establish your identity and position. It is no longer necessary to include your email address in your email signature, since this is somewhat redundant.

Include necessary company information: Include your company logo with a clickable link to reinforce your brand identity and drive traffic to your website. Ensure that the logo is appropriately sized and doesn't overpower the rest of the signature. It is also no longer necessary to include the company name or company website address, as this is visible in the logo.

Include a clickable banner: Adding a clickable campaign banner is a great way for your email signature to stand out while also promoting your brand. Use it to communicate relevant information about your company. Consider using GIF banners to attract more attention and engagement. Try segmenting your banner campaigns for different departments to be more effective with the content you are communicating.

Add interactive elements: Including interactive elements like call-to-action buttons or social media icons in your email signature can help boost engagement and client conversions. Having these elements in your email signature helps drive recipients to your social media platforms or helps prompt recipients to take a desired action, such as book a meeting or download a catalogue.

Consider a personal touch: Adding a personal touch, such as a personalized greeting, or avatar profile picture, can make your email signature more memorable and unique. If you conduct business in many countries with different languages, consider including a multilingual email sign-off such as 'Saludos cordiales, meilleures salutation, Mit freundlichen Grüßen, Kind regards'

Use consistent branding: Ensure that your email signature aligns with your overall branding. Use consistent colours, fonts, and design elements to maintain a cohesive and professional appearance.

Keep it mobile-friendly: Many people read emails on their mobile devices, so make sure your email signature is optimized for mobile viewing. Avoid excessive images or long lines of text that may appear distorted on smaller screens.

Share your values and achievements: Including your well-earned accreditations or commitment to environmental initiatives can show recipients more about you and your organization's values. This element can be included in a banner, in the fine print or in an additional small logo or clickable icon.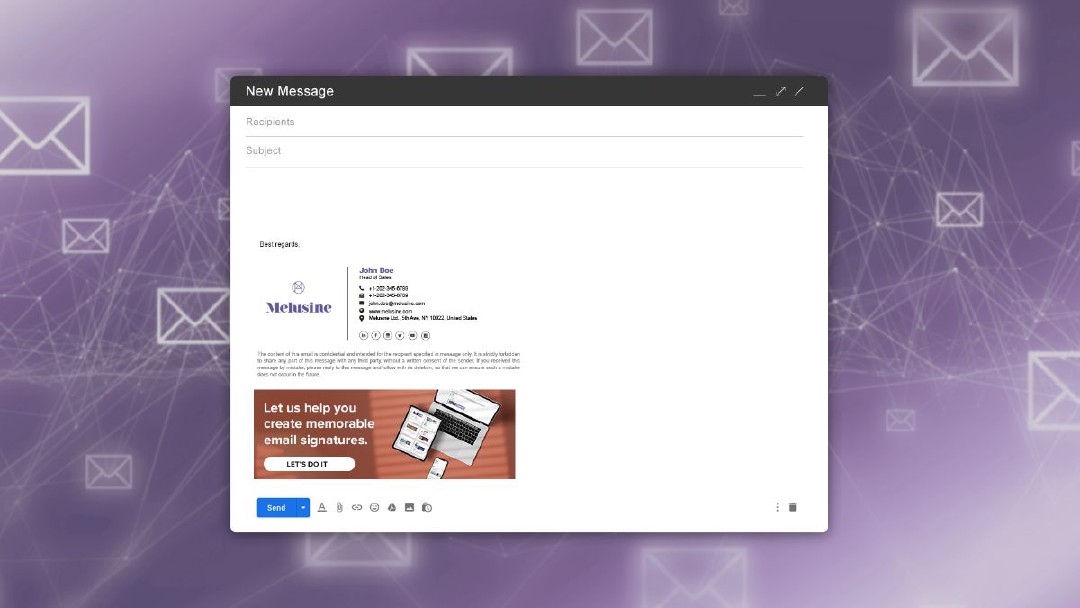 So remember, the key is to strike a balance between professionalism, clarity, and personalization. Email signatures provide an opportunity to showcase what makes your brand exceptional and different. By following these tips, you can create a memorable email signature that reflects your professional identity and leaves a positive, long-lasting impression on your recipients. Use your email signature to stand out from the crowd, and encourage recipients to learn more about your organization.
Create signature