Aug 13 2019
Email marketing. Reinvented.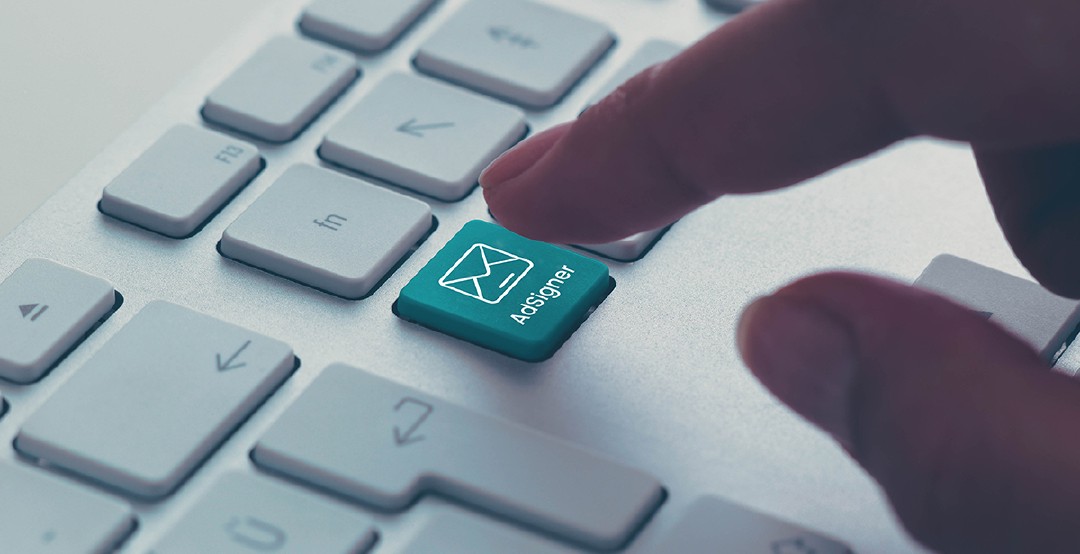 Send. What happens when you click on it? An email is sent, of course. However, investigating the opportunities of an email business user, that same button can do so much more.
Does it sound too much if we promise that with every click on Send you can also: … advertise, … sell and make profit, … optimise advertising costs, … and save time … and use it for more pleasant things?
When we prepare something new for our customers in our company, we immediately let them know. Last week, we were celebrating an important achievement, which is crucial for our team and our business partners. We designed the news as a carefully planned banner and attached it to the signature of all employees. We find it wonderful when we receive positive responses with feedback from all we have communicated with over the past days. Numerous responses tell us that the information in the banner of the email signature was noticed by virtually every recipient.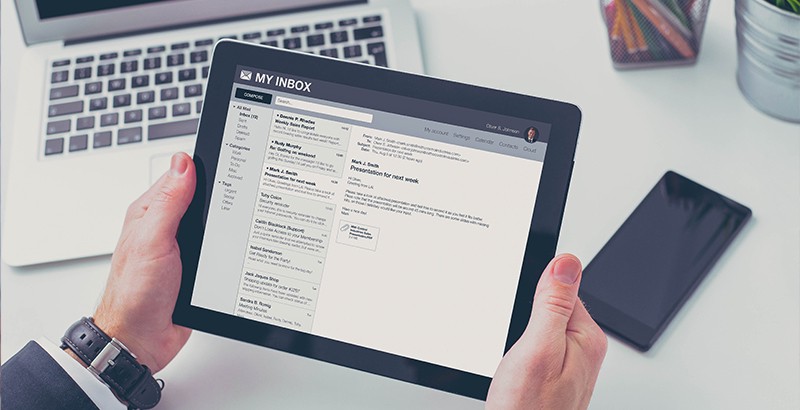 The carefully designed information that was added not only communicates, advertises and sells but also leaves an impression. The message graphically raises the content to a higher level and evokes positive feelings in the recipient. Let us admit that a written word is always more pleasant to read if enhanced with pictures. Today, 84% of all communication takes place in a visual manner. It is therefore time to enrich the most commonly used channel of communication in the business world and take advantage of the hidden marketing and sales potential in every sent email.
E-news and advertisements often end up in the junk mail folder as spam. Global statistics show that this happens with as much as 55% of all sent emails (Statista, 2018). In a business world, where an individual sends and receives about 126 emails a day (Radicati, 2019), this kind of selection is understandable and welcome. The traditional email marketing is losing its power and effect.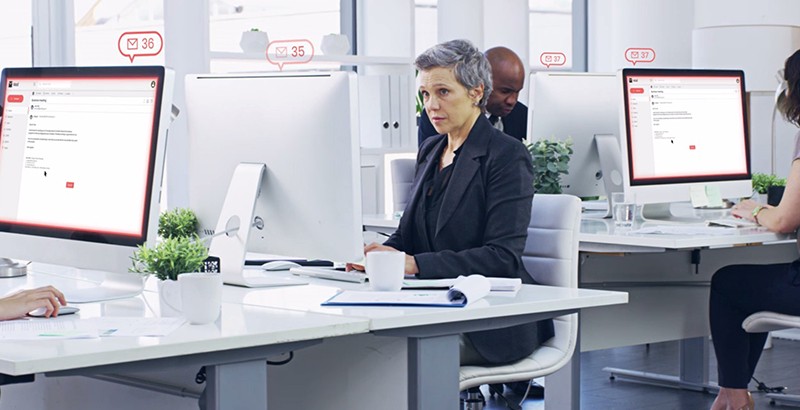 In comparison with it, conventional electronic messages have another great advantage. They are designed for casual business communication and, as such, carry a positive connotation in themselves. They are expected, yet not imposed. The recipients know the sender and trust the content of emails, they value the email signature as the authority of the sender's company.
The next time you press send, send to advertise. Every day.
The message attached to the signature acquires the power of credibility and creates a greater interest than advertising campaigns carried out through traditional emailing. It represents an added value to everyday message exchange, both for the recipient and for the sender. All this with no additional costs or time invested.
ProTip: Are you interested in designing a professional email signature that subtly advertises while at the same time selling in a friendly manner? Visit AdSigner.