Nov 29 2019
The difference between managing templates and signatures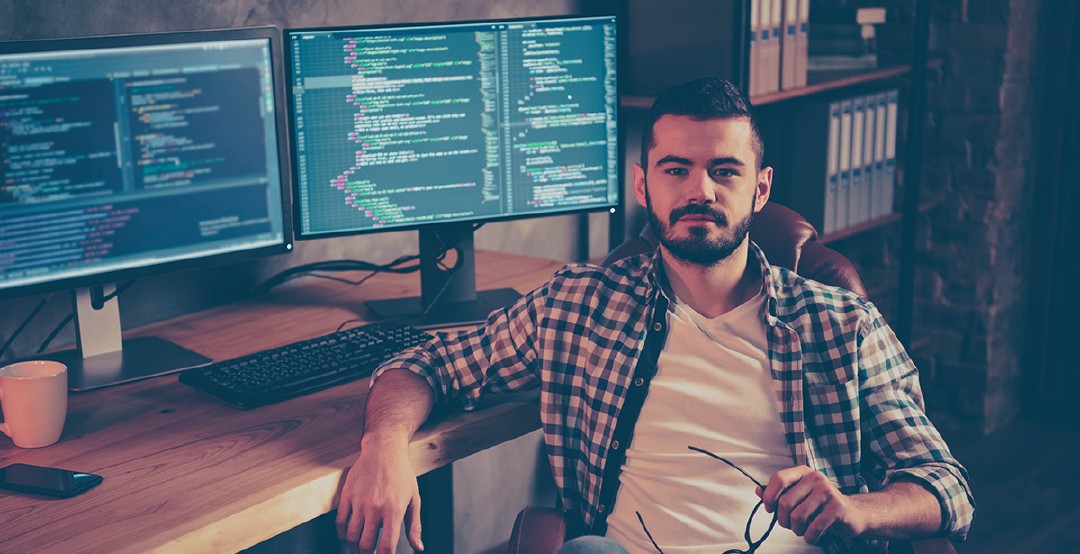 The greatest advantage that fascinates AdSigner users is the possibility that allows:
editing email signatures of all employees in one place,
employees to enter and update their personal data by themselves,
everyone to easily set up a new email signature in their email client.
All this is enabled by a functionality called: The template of an email signature.
When do we edit the email signature template and when the email signature itself?
Editing the template is the first step in creating email signatures.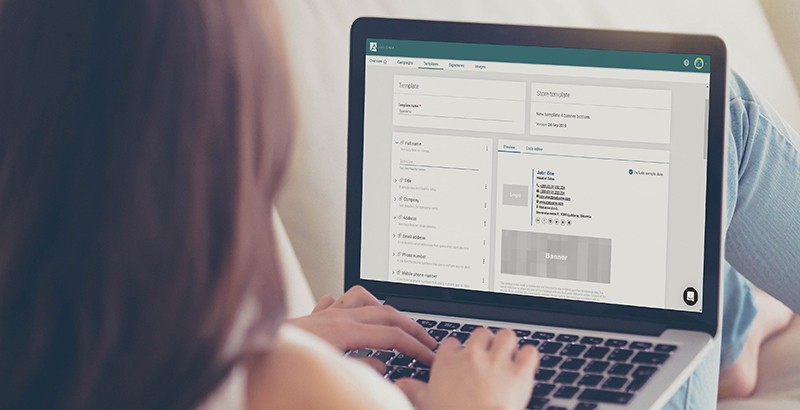 The template defines the format of the email signature and the type and arrangement of data that the signatures contain. Email signatures with the same template look very similar and contain the same information but they include different personal data, which are entered individually by each user.
You can choose a template from a set of professionally designed templates in the Templates Store, or design it yourself using the HTML Code Editor. In the template, simply fill in the data that will be the same for all users of that particular template (e.g. company name, address and info email address) and then lock the data. This prevents anyone from changing the data. Leave the information fields that you want users to fill in themselves (e.g. name, job title, phone number) unlocked. Once the template is ready, assign users to it and simply send them an email via the AdSigner platform containing clear instructions on how to enter personal data and implement the signature in their email client. At this point, the signatures are generated based on the template and are then edited by each individual user. Your work with the template is therefore completed and users are only two simple steps away from implementing their email signature.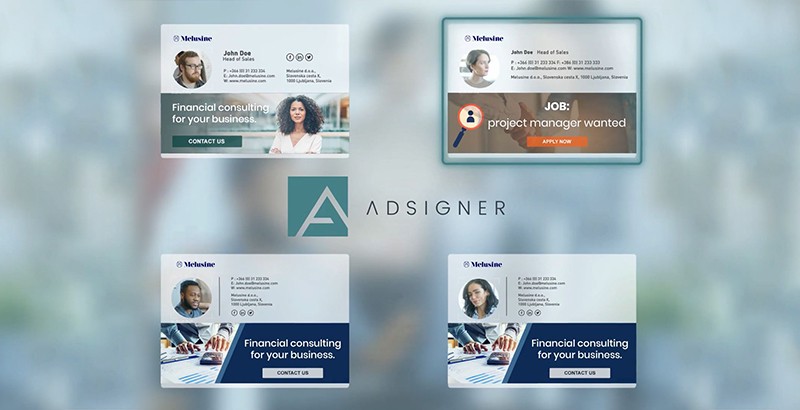 If you wish to change the existing signatures of all users, for example replace a company logo, you can do that easily by making the change at the template level in the Templates tab and resend the email to users, inviting them to use the new version of the signature. This way, the change is quickly and easily applied to email signatures of all users.
However, when an individual user wants to change their data in the signature (they can only edit those fields that are not locked in the template), they can do so by clicking on the same link they received in the email with the invitation to use and set up an email signature in the email client.
With the template, you specify the desired appearance of email signatures for all users, so it is always recommended to start creating signatures in the Templates tab. However, please note that contact information of individuals shall be edited within the individual person's signature, which can be accessed through the Signatures tab.
Not AdSigner user yet? Try it now for free » AdSigner