Dec 19 2019
Festive greetings: authentic, smart and environmentally friendly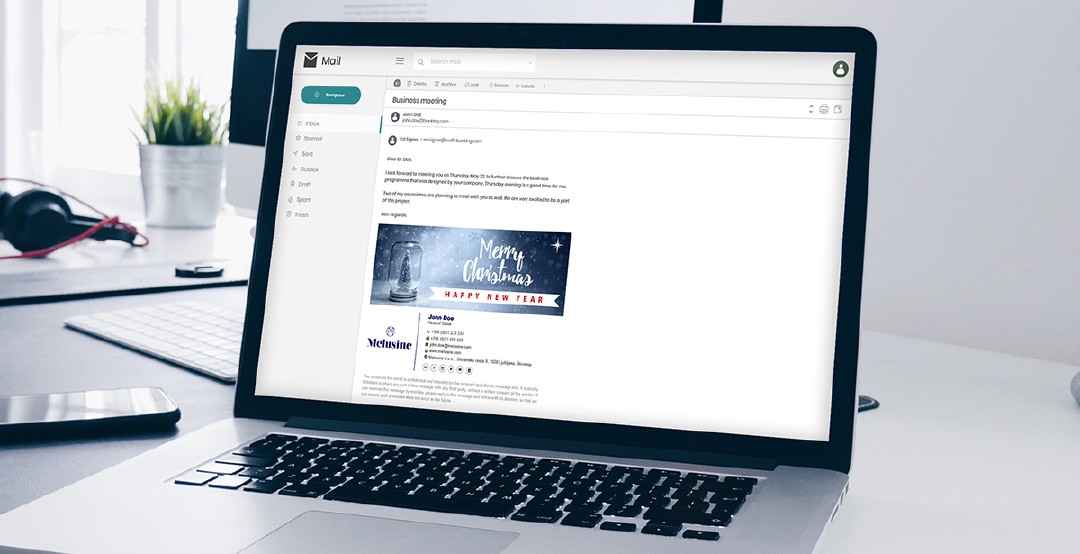 In the world of business, greetings can be a good conversation starter. They provide an opportunity that opens the door to live meetings, strengthens business relationships and creates new collaborations. Besides the good wishes extended for the future, New Year's greetings also create valuable memories. Use them to express gratitude to everyone who has contributed the most beautiful pieces in the mosaic of the last 365 days.
Classic postcards keep the charm of genuine, traditional correspondence and bring a sense of exclusivity, especially if they are written, or at least signed by hand. This is why they are suitable for a small circle of recipients, as many as can be managed in terms of writing by hand.
However, if you would like to send greeting cards to a large number of people, it would be wise to think how to maintain an appropriate level of authenticity and still remain financially viable and environmentally friendly.
Avoid spam. Mass emailing of greeting cards is certainly an option, but much like email marketing campaigns, such greeting messages often end up in a spam folder or the recipient can quickly get a feeling that they are just one of the numbers in the mailing directory.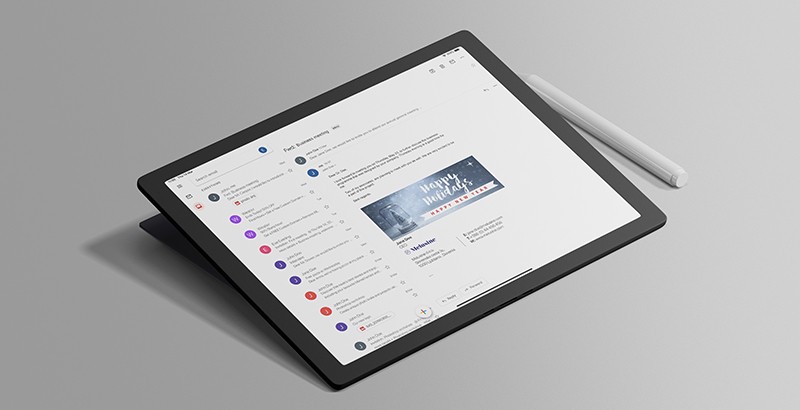 The all-in-one AdSigner platform is an ideal solution; in addition to generating professional email signatures, it allows the user to:
add a banner before or after the email signature. Convert your banner into an attractive business greeting card and send it spontaneously with every email. This way, you can add a personal note to your email signature sent along with the greeting text and make sure the message does not end up in the spam folder.
determine the date of banner replacement. This allows the user to set the start and end time of the greeting text appearance or set different greeting graphics that will get changed throughout the holiday period. Your greeting card will be very dynamic and the recipients will definitely notice it.
use targeted approach towards the email recipients. You can create a different email signature for a random number of users and fit each with a different, unique greeting - text tailored to a specific group of recipients.
Compared to traditional mail and mass email marketing, greetings cards sent by using the AdSigner platform are:
Economical – no printing or shipping costs are required.
Environmentally friendly – no use of paper, ink or delivery service is required.
Genuine – adding the authenticity of a personal email signature.
Reliable – the message is never overlooked since it does not end up in the spam folder.
Timely – the messages arrive at the moment of your choice.
Flawless – the pre-tested email signature templates make sure the images are displayed in all of the most common email clients.
Include a touch of the pleasant festive atmosphere in your corporate communication and extend warm wishes to every recipient of your email messages at any time of the year. With AdSigner.