Dec 30 2019
How to get the lowest price for impression-based advertising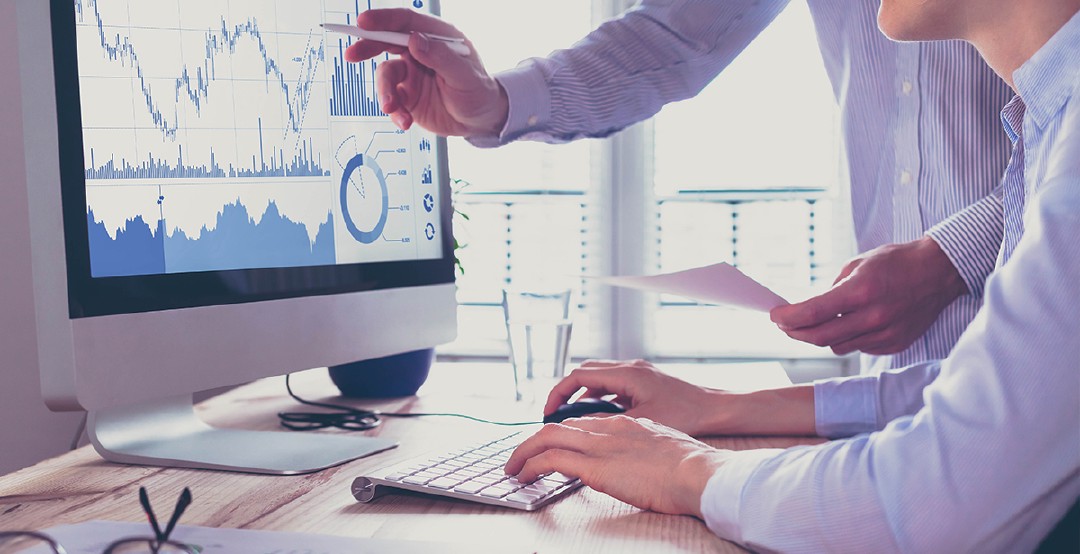 CPM (cost per mille) indicates the cost of advertising for every 1000 ad impressions. Google offers advertisers a choice between either of the following two strategies: They can select CPM for all ads displayed or "viewable CPM", which only charges those ad impressions that are measured as viewable. An ad is considered viewable when at least 50% of its content appears on the screen for at least 1 second, or 2 seconds in case of video ads. While the cost of viewable CPM is slightly higher, its reach relevance is better.
According to the Statista data platform, the Q3 2019 saw the average CPM on social networks costing $5.35, albeit the values drastically varied by a specific network or search engine. A closer look into specific average CPMs for Q1 2019 reveals that impression-based advertising prices range from $2.4 to $45.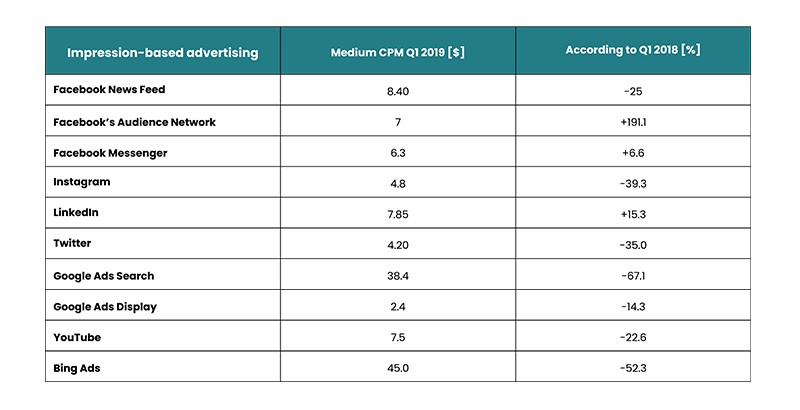 Apart from being a simple professional email signature generator, AdSigner offers endless advertising possibilities for large and small businesses. Through a banner displayed in the email signature, it allows sending an advertising message to the recipient combined with the regular message contents. Although the subtly inserted banner, which demonstrates credibility to the sender's identity and is displayed either before or after the signature, is visible at all times, it is also unobtrusive. This way, you can perform the same number of additional marketing activities as the number of emails you send on a daily basis, and utilise the countless sales opportunities you have so far been missing out on. All that with no extra effort or costs.
The value of AdSigner-activated banner ads can be compared to that of networks targeting specific corporate audiences. LinkedIn, as well as Google Ads and Facebook's Audience, where one can use different criteria to successfully target ads over a wide range of audiences, come closest to this strategy. However, advertising on these platforms comes with significant costs.
According to the Q4 2019 internal metrics, the banner ads per one email signature generated through AdSigner have an average monthly reach of 4,100 recipients. With 10 employees working in a company, that brings as many as 45,000 cost-free monthly impressions. The only cost here is the monthly subscription to AdSigner, which is billed based on the actual number of email signature users and collected for the software maintenance, lease of web space and email signature serving. An equally efficient impression-based advertising on the above-mentioned networks and in search engines would cost a lot more. Furthermore, it should be noted that within the aforementioned AdSigner subscription costs, every email signature user can always get many more monthly views, while the costs of other impression-based advertising channels are limited to only a certain number of ad impressions. Also, the costs on such platforms will only increase with the number of views. With AdSigner on the other hand, the number of cost-free monthly ad impressions is always unlimited.
The table shows how AdSigner saves as much as 87% in costs compared to the impression-based advertising that runs on LinkedIn. However, unlike the Google Ads Search channel, the monthly AdSigner subscription represents only 2% of the cost that Google Search charges for 45,000 impressions.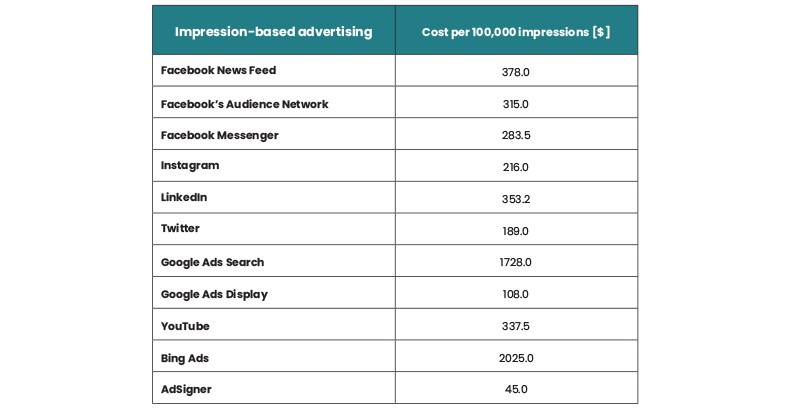 Create your own professional email communication identity. Advertise. And save a lot. With AdSigner. Try it for free now.