Jul 15 2023
Case Study: Energy, Electricity & Lighting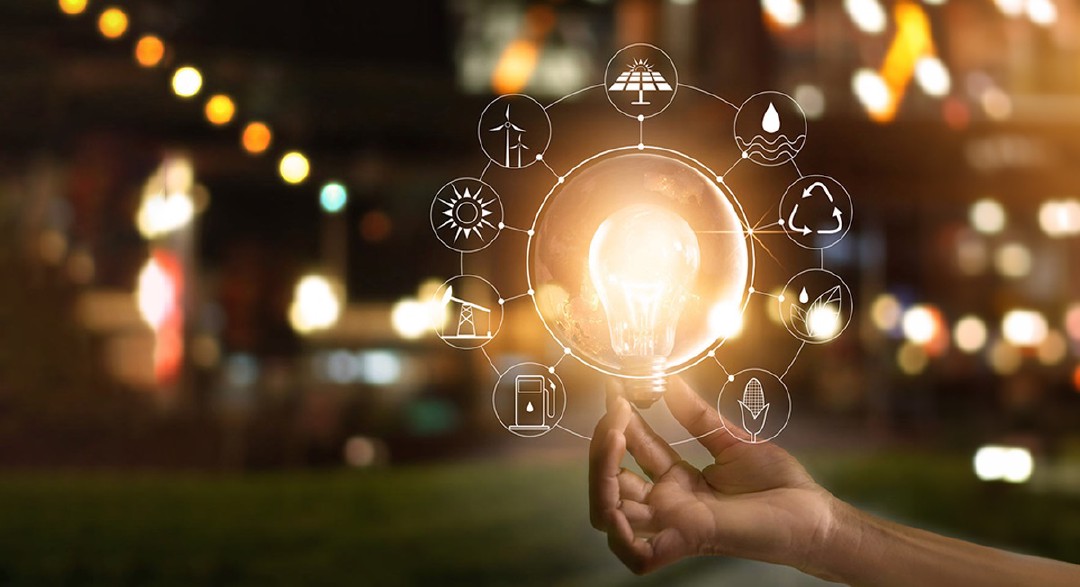 The energy, electricity, lighting, and electronic solutions industries are heavily influenced by technological advancements. Companies need to stay updated with the latest technologies, such as Internet of Things (IoT), connectivity, energy storage solutions, and efficient electronic components and software. Innovation is crucial for staying competitive and meeting customer demands. One way to do so is to optimize the email signature potential of email correspondence. As email is still the preferred means of communication for most businesses, email signatures provide an underutilized opportunity to showcase your brand identity and commitment to innovation in every email sent. Having an email signature that reflects the latest developments in technology and smart solutions will provide your customers, clients and partners with a sense of expertise, credibility and trustworthiness.
Businesses in these sectors often operate on large scales and need solutions that can be scaled up or down as per demand. This requires flexible and adaptable systems. Scalability is particularly important for renewable energy projects, where the capacity of energy generation may need to be expanded over time. A unified email signature software can easily scale as the company grows. It allows for the addition of new employees or departments without the need for extensive manual configuration. Additionally, companies can adapt and modify email signature and marketing banners quickly in response to changing marketing strategies or corporate branding. AdSigner updates are done automatically so there is no action needed from the employee side.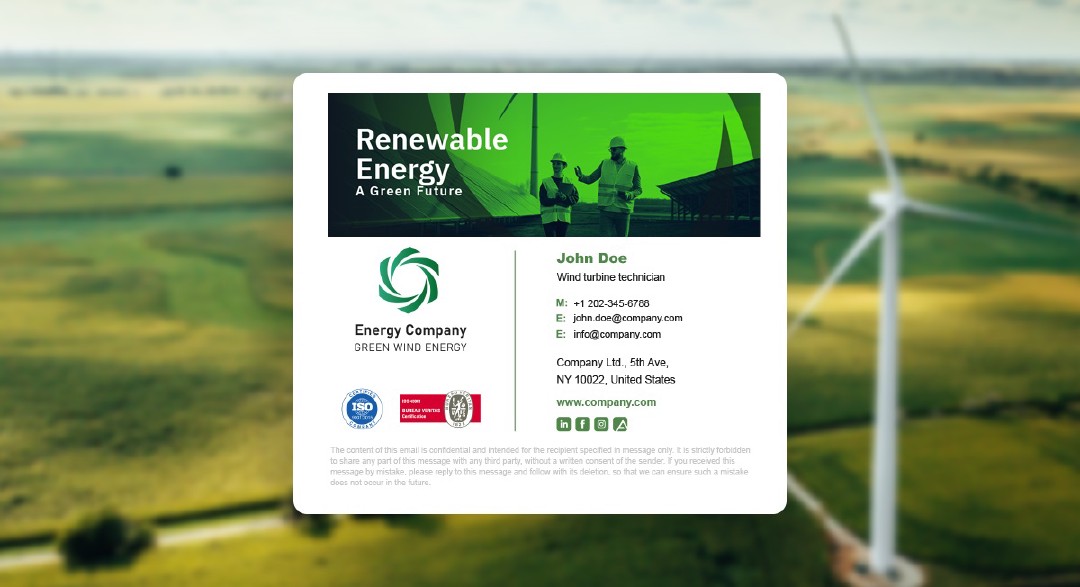 Department specific email signatures and banner campaigns help communication efforts be more customer-centric. There is a growing emphasis on customer-centricity in these sectors as companies need to understand, predict and adapt to their customer's needs, preferences and evolving demands. Departmental signatures will offer personalized solutions communicated in banner campaigns, and targeted messaging to help streamline customer requests and information requirements. Companies in these sectors generally consist of various departments such as Research and Development (R&D), Engineering, Production/Manufacturing, Sales & Marketing, Project Management, Operations & Maintenance, Quality Assurance & Compliance, Customer Service, etc. With all these different departments, think of the potential you have to customize marketing and communication efforts accordingly.
Specific Examples from the Energy, Electricity & Lighting Industry
GIF logo or banner: Some energy companies like using a GIF logo or banner to attract attention and add a dynamic element to their email signature. Using a GIF banner, you can communicate more information such as share success stories or commitments to energy-saving practices.

Multiple call-to-action links or buttons: Some energy companies like to include a CTA such as 'download our app', 'access forms', 'book a meeting' or 'see our FAQ' in their email signatures

Certifications: Many energy companies like to include their certification, accreditation or awards in their email signatures in the form of interactive digital badges.

Legal / Environmental Disclaimer: Many energy companies like to include disclaimers regarding their standards and regulations in the fine print. They also include information regarding their sustainability practices or environmental commitments.
Order a custom AdSigner email signature template to accommodate for all your email signature needs, or easily select from our library of templates with the layout that best suits your company.
Keen to test the software? Try it for free today