Jul 7 2023
Case Study: Furniture and Home Furnishings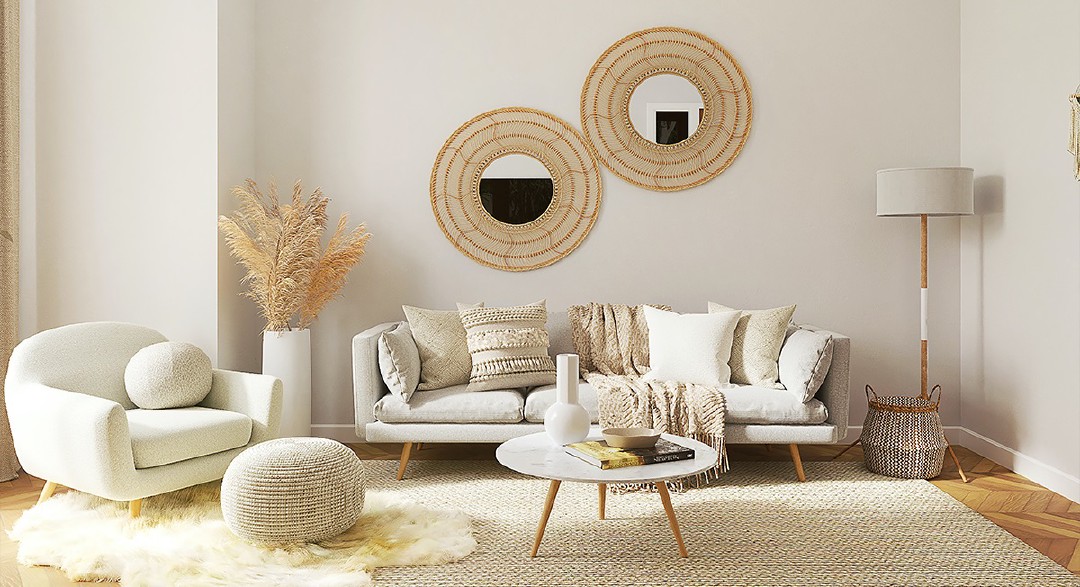 Furniture and Home Furnishing companies often need to stay ahead of design trends and constantly innovate to meet the changing demands of their consumers. This applies not only with regards to their products, but to the digital landscape as well, where their business and products are represented. As email is still the preferred means of communication for most businesses, making sure your email signatures are keeping up-to-date with the latest developments in technology and design will help ensure that your furniture company continues to exceed customer expectations and maintain a reputation for innovation.
Customers usually expect furniture and home furnishings to be of high quality, visually appealing, durable and available online. Why not have your email signatures reflect this! Following the latest email signature design trends, which you can read more about here email signatures should have a clean, minimalist design, high resolution logos, incorporate relevant and attractive clickable banner campaigns, include social media icons, and be segmented according to departments or brands.
A unified email signature ensures that all employees across the organization have a brand consistent and professional digital presence when communicating with customers, clients and partners. Some furniture companies also find it valuable to include certain certifications or awards in their email signature layout to signal their company's expertise, quality and adherence to industry standards. This helps build trust and credibility. If your furniture company was a recipient of the coveted Red Dot Design Award or iF Design Award, for example, we would highly recommend including it in your email signature! This can be done through the inclusion of an interactive digital badge in the template, or through your automated banner campaigns.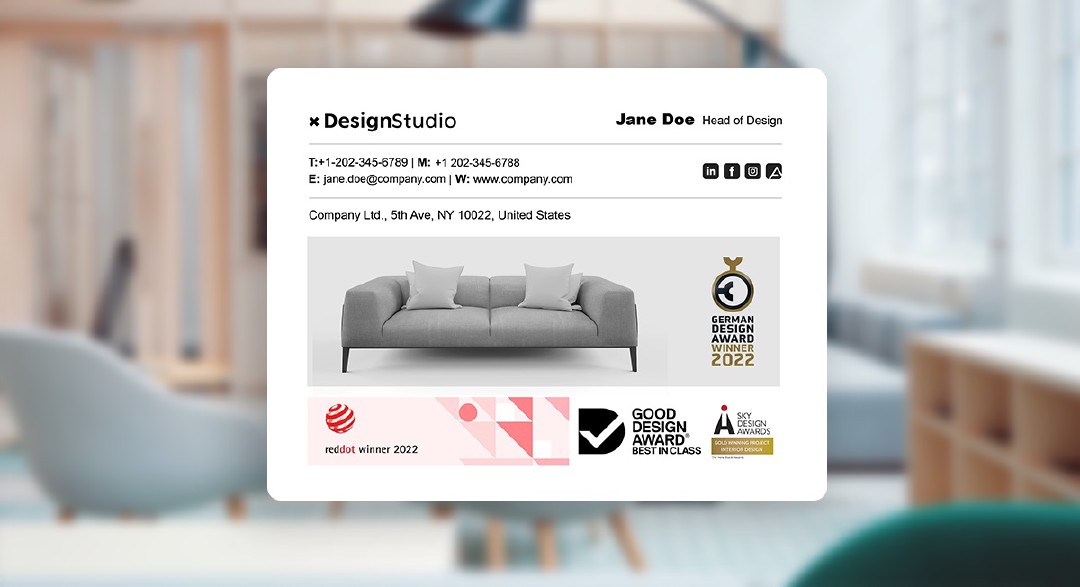 Utilizing automated marketing banner campaigns in your email signature is an extremely efficient and cost effective way to boost marketing efforts or communicate important information, especially if segmented according to departments. In this way, every email sent becomes an opportunity to showcase your products, promotions, company values, or even upcoming participation in events and exhibitions. Segmentation allows Furniture companies to further tailor their messages to specific target audiences. To read more about departmental signatures please refer to this blog. Using AdSigner's automated banner feature also allows the marketing team to focus on their core tasks, resulting in increased productivity. It saves time and effort, also reducing cost associated with managing email signatures and marketing campaigns separately.
Specific Examples from the Furniture Industry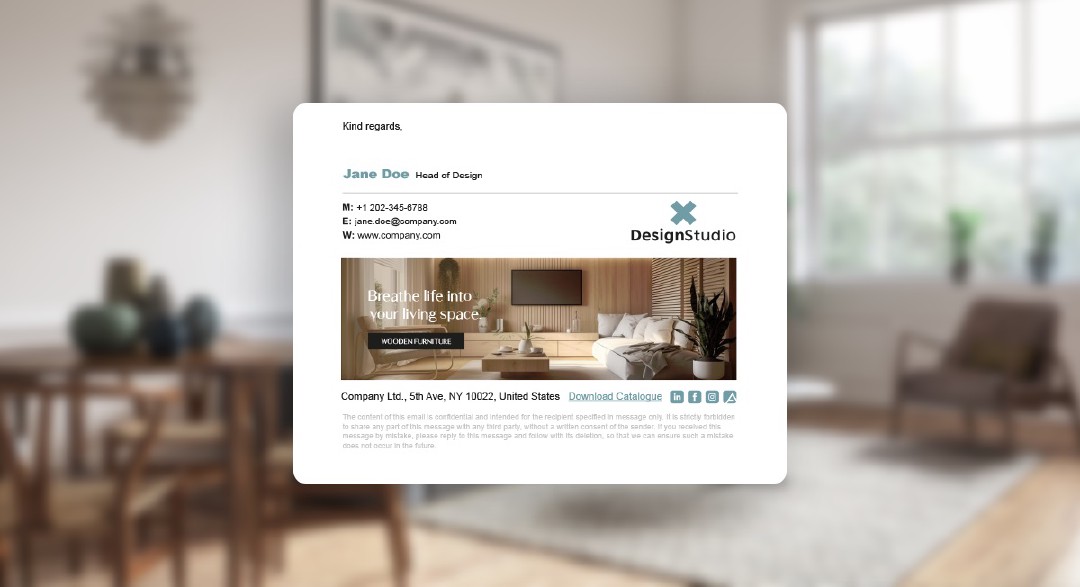 Multilingual sign-off: Furniture companies around Europe like using a multilingual sign-off to accommodate for their customers and clients who speak different languages.
GIF logo: Some furniture companies like using a GIF logo to attract attention and add a dynamic element to their email signature.
Multiple brands logos: Some furniture companies with multiple brands like to include their various brand logos in their signature. If each brand has a separate website, these logos can each have the relevant web link attached to the logo.
Call-to-action link: Some furniture companies like to include a CTA such as 'download a catalogue', 'book a meeting' or 'see our locations' in their email signatures
Certifications: Some furniture companies like to include their certification, accreditation or awards in their email signatures in the form of interactive digital badges.
Legal / Environmental Disclaimer: Some furniture companies like to include their warranty information or warranty services in their fine print. They also include information regarding their sustainability or environmental commitments.
Furniture companies currently using AdSigner email signature management have noted increased engagement due to automated banner campaigns and more traffic on their websites and social media pages. The number of impressions has drastically increased with time, and allowed the marketing teams to optimize this generally underutilized marketing channel. To find out more about the true value of email signature marketing, Click here
Order a custom AdSigner email signature template to accommodate for all your email signature needs, or easily select from our library of templates with the layout that best suits your company.
Keen to test the software? Try it for free today