Deployment
AdSigner for Outlook must be installed from the Microsoft 365 admin center to use all of its functionality.
To install AdSigner for Outlook add-in, Go to Microsoft 365 admin center. In The sidebar menu, select Settings > Integrated apps. In the paragraph below the heading, select the Add-ins link.

Click Deploy Add-in and select Choose from the store. Search for "AdSigner" and click Add.

In the last step, you can choose to deploy the add-in to all users or to specific users.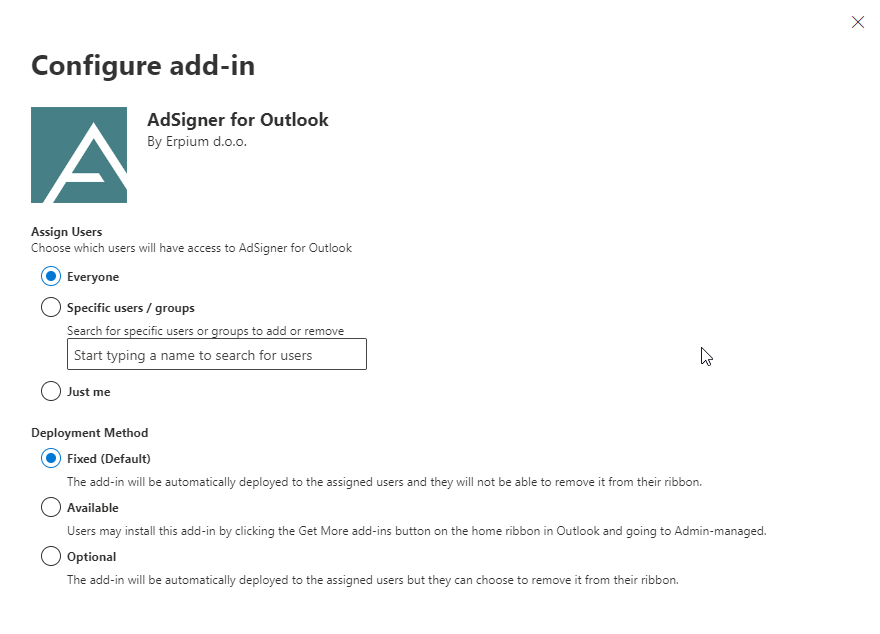 When you are done, click Deploy. The add-in will be available on assigned users' ribbons within the next 12 hours.
Related content