Getting started
AdSigner for Outlook can be installed from the Microsoft Office Store. Once installed, it will appear in your Outlook ribbon when composing a new message.
To start using your AdSigner signatures, open the Adsigner for Outlook sidebar by clicking the AdSigner icon in the Outlook ribbon.

To set your signature, first click on the Connect account button.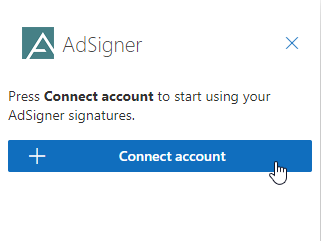 Enter the email address your signature is associated with and click Request access. You will receive an email with an authorization code.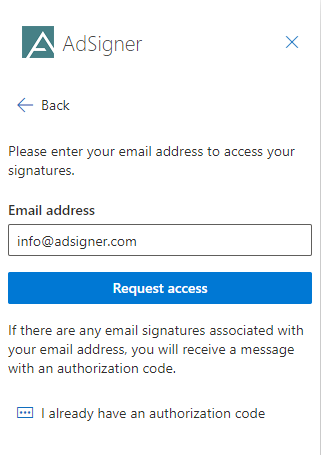 Paste the authorization code from the email into the sidebar and click Connect account.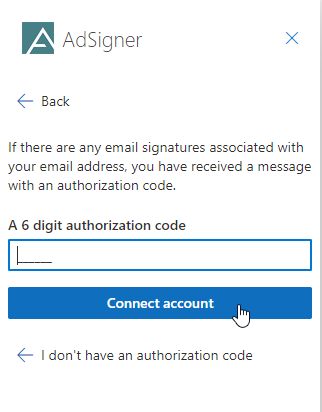 When your account is connected, the signatures associated with it will be displayed in the sidebar.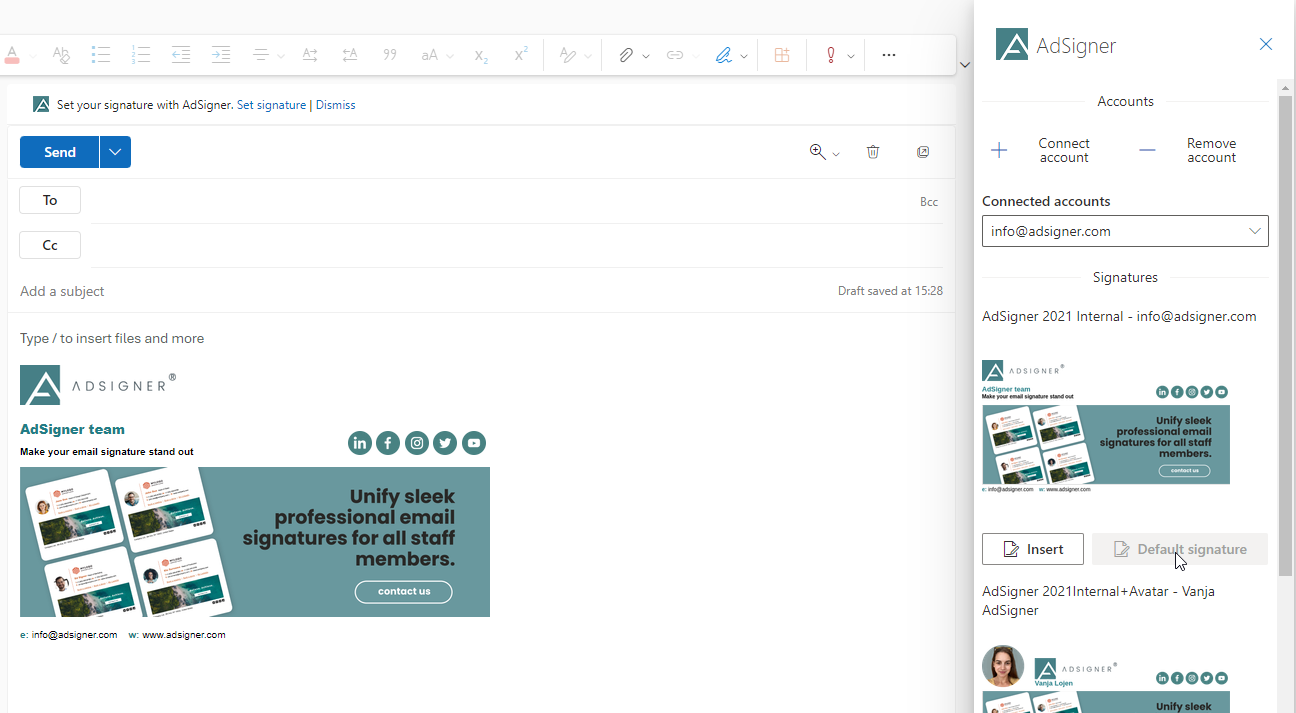 Press Insert to insert the signature into your email or press Set as default to insert and set the signature as your default signature in Outlook.
Related content